Due to the COVID19 measures in force in Europe, the 3nd EUROPEAN FORTRESS DAY will be again organised in SEPTEMBER 2020 (the Open Monument Days month) and, exceptionally this year, along the lines of a special concept. All sites and organisations are invited to show, to present their summer actions coping with the Covid-19 crisis, that affects their programming and employment to its core.
Please register for the EFFORTS EFD community on: https://www.efforts-europe.eu/european-fortress-day/participation-form-european-fortress-day/
and send your info and photos of your summer / September events to info@efforts-europe.eu.
By 30 September, after the European Monument Days, EFFORTS will show all these examples of summer and OMD 'European Fortress Day' events and select the most innovative action for the 2020 EFFORTS AWARD.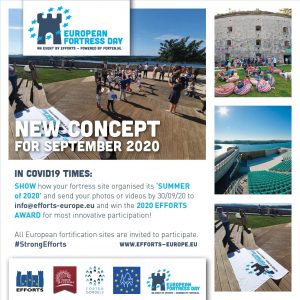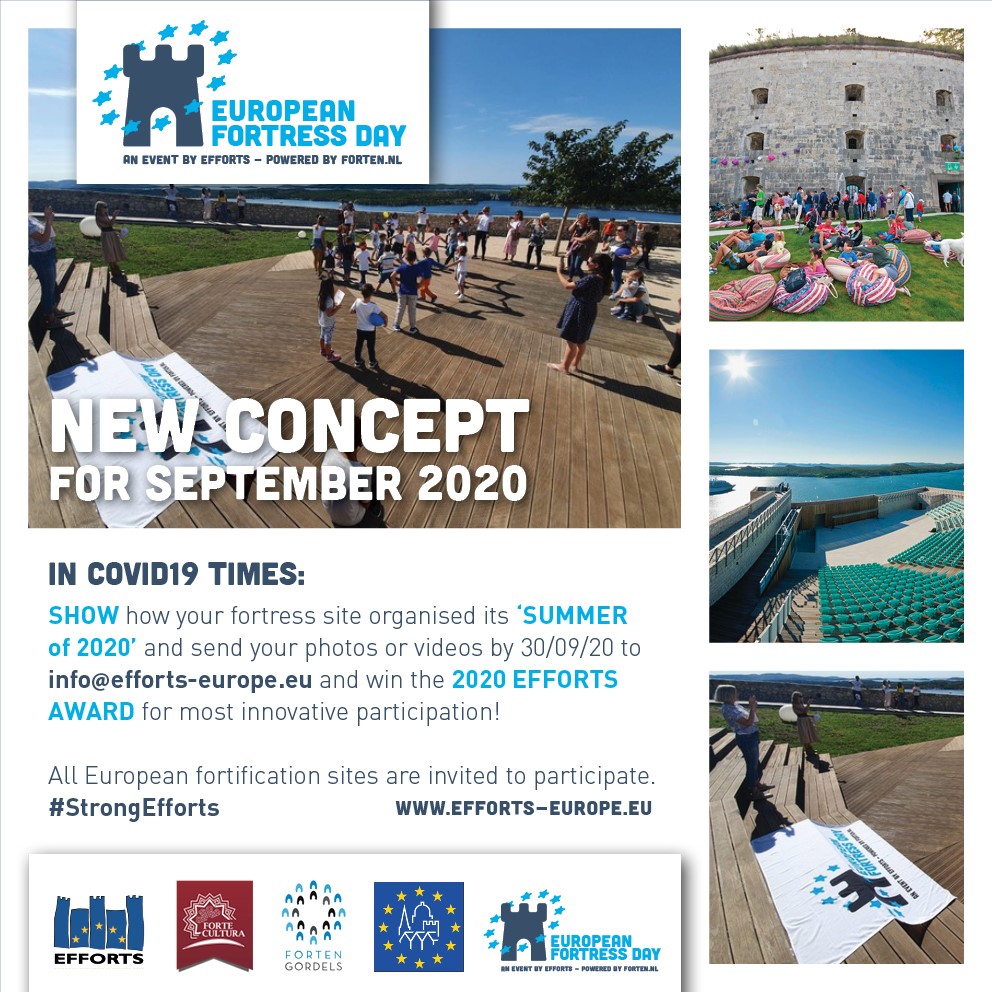 Get inspired by the ICOMOS guide on actions to organize virtual monument days:
https://www.icomos.org/en/focus/18-april-international-day-for-monuments-and-sites