In order to present Europe's forts and fortifications to a larger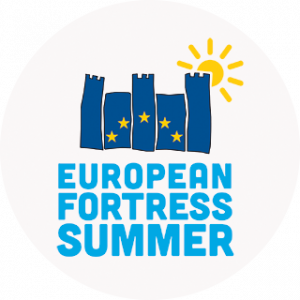 European public, international partners, together with EFFORTS, the European Federation of Fortified Sites and defence lines, its partners FORTE CULTURA and EFFORTS member Stichting Liniebreed Ondernemen present the annual Europe-wide event 'European Fortress Day'.  From all participants, the annual EFFORTS AWARD is selected and presented at the EFFORTS annual congress (November). 
In 2021 European Fortress Day has moved towards a summer-wide event 'European Fortress Summer',  now jointly organised also with EFFORTS member FORTE CULTURA, bringing together events on sites of fortified heritage spanning the larger summer season (May to September).  By registering on this website, go to JOIN US, your site will be part of the European Fortress Summer agenda and competes for the EFFORTS AWARD.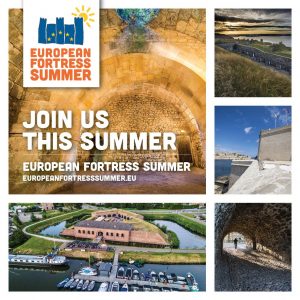 After you registered on https://www.efforts-europe.eu/european-fortress-summer/participation-form-european-fortress-summer/ ,https://www.efforts-europe.eu/european-fortress-summer/participation-form-european-fortress-summer/ communicate your event, to the public  anywhere,  and the event can be anywhere during the summer, tag your social media posts with #effortseurope #europeanfortresssummer, take note of visitor numbers and send EFFORTS on info@efforts-europe.eu by 30 September the participant number, with photos or film (especially with people).
Good luck ! Enjoy the summer !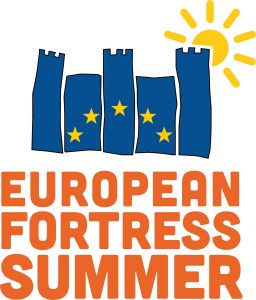 In its first edition in 2018, in the European Year of Cultural Heritage, 69 fortified sites in 9 countries participated in European Fortress Day.
The second edition of European Fortress Day in 2019 counted 100 participants !
Covid-19 respecting, only a handful of Europe's fortified sites participated in 2020. All sites received the EFFORTS AWARD.
In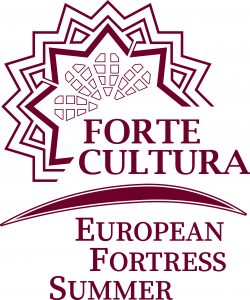 2021, the European Fortress Day will be in APRIL. EFFORTS is proud that it will constitute the OPENING of the 2021 EUROPEAN FORTRESS SUMMER, organised with our partner FORTE CULTURA.
https://www.forte-cultura.eu/en/fortress-summer
EFFORTS EUROPEAN FORTRESS DAY : come and join us >
The European Fortress Day Concept (2019)
For centuries, fortifications have been used to fend off enemies. Today, our fortress heritage is used to welcome the public in a peaceful manner. European Fortress Day is the best way to show our Europe-wide diversity to its citizens.
Europe is a patchwork of cultural diversity, and we are connecting the dots: together and all over Europe celebrating the second European Fortress Day.
This event coincides with the European Heritage Days,  therefore the European Fortress Day can take place on different dates in different countries.
Send us your photos and let us know how you have experienced European Fortress Day.
JOIN US IN PUTTING EUROPEAN FORTIFIED HERITAGE ON THE MAP!
#efforts #europeanfortressday